This tour itinerary varies by year
Fully Refundable Booking Period
Feel good about booking your tour today. Enroll in AutoPay or pay in full when you book and if you change your mind, you'll receive a full refund of your payment through February 1, 2022.
See the best of Mexico, from historic civilizations to modern cities.
Start in mountainside Oaxaca, making your way through vibrant cities and picturesque countryside to Mexico City, the bustling capital. As you go, you'll see the impact of ancient empires, immerse yourself in the local culture, and taste mouthwatering regional dishes. On this small group Adventure Tour through Mexico, discover a country of strong traditions, rich history, and memorable flavors.
Your tour package includes
8 nights in handpicked hotels
8 breakfasts
1 lunch
2 dinners with beer or wine
1 cooking class
Included highlights
Benito Juárez Market
Tasting chocolate & mole
San Bartolo pottery demonstration
Teotitlan del Valle textile workshop
Organic mezcal distillery
Start planning today
An expert specializing in tours of this region is here to help.
Book with peace of mind
We make it easy with down payments as low as $99, fee-free booking, and more
Reviews
Overall rating 4.7 out of 5
Based on 16 authentic and unedited traveler reviews
Very good trip.
01/25/20 by 8th-time traveler Mary
This was such a nice trip. Good guide and driver, nice people to travel with, excellent places to visit, and I got to swim in a ceynote. I highly recommend this trip.
EF Go Ahead Tours replied on 08/12/21
Hi Mary, thank you for your review. We are so happ...
11/02/19 by 2nd-time traveler Mary F.
03/09/19 by 8th-time traveler Diane
So glad we were able to tour several areas of Mexico. The experience of the history, culture, beauty and friendliness of Mexico was lovely. Go Ahead did a great job with our tour!
Traveler photos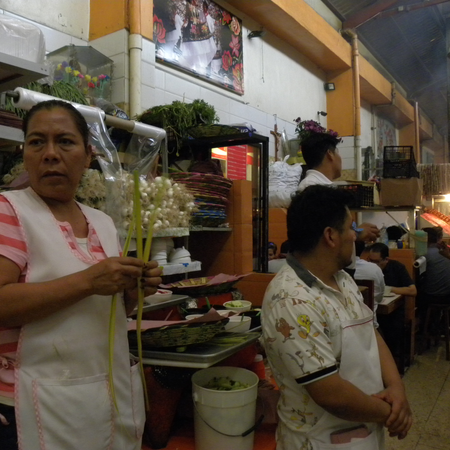 Hotels, flights & FAQ
Here's the nitty-gritty—where you'll stay, how you'll get there, and what to know about your destination before you go.
Hotels
We handpick every hotel to strike the balance of comfort, location, and local charm. Specific accommodations will vary based on your departure date, but these are frequently used hotels for this tour and we're confident you'll be satisfied.
Hotel Victoria Oaxaca
This modern rustic hotel is located in the Area sin Asignacion de Nombre de Colonia, located just minutes from the historic center of Oaxaca. Guests e...
San Pedro Hotel
This colonial hotel is located in the UNESCO-listed Historic Center. Guests enjoy a terrace bar, an outdoor pool and jacuzzi, and a restaurant. Nearby...
Hotel Galería Plaza Reforma
This contemporary hotel is located in Juárez. Guests enjoy a fitness center, gift shop, and rooftop pool. Nearby, you'll find the Monument to the Revo...
Gamma Mérida El Castellano
This contemporary hotel is located in Merida. Guests enjoy a fitness center, Wi-Fi, and an outdoor pool. Nearby, you'll find Santa Lucía Park, Big Pla...
Hacienda Paradise Boutique Hotel
This colonial-style hotel is located in La Antigua. Guests enjoy Wi-Fi, laundry service, and a nightly Marimba show. Nearby, you'll find Antigua Guate...
Flights
Round-trip flights are one more thing we handle to make your journey as smooth as possible. Our team of travel experts will find the best flight itinerary for you at a competitive rate, thanks to our partnerships with top airlines.
Add our airfare package and you'll get:
Round-trip flight for your tour
Airport transfers at your destination
A great price locked in today
24/7 support from our dedicated service team
Options for arriving early, staying longer, or requesting an upgrade
Flexible rebooking options if your tour itinerary changes
Local weather
Playa Del Carmen, Mexico
Weather averages
Mexico City, Mexico
Weather averages
Puebla, Mexico
Weather averages
Oaxaca, Mexico
Weather averages
Merida, Mexico
Weather averages
FAQ
Print FAQ
Passport, visa & entry requirements
Transportation & arrival information
Electricity & air conditioning
Purchasing excursions on tour