Fully Refundable Booking Period
Feel good about booking your tour today. Enroll in AutoPay or pay in full when you book and if you change your mind, you have 60 days to receive a full refund of your payment.
Pull up a pub stool for Sunday roasts, good pints, and quintessential Irish craic.
Does the mention of Irish cuisine bring Guinness and fish and chips to mind? Good news: This small group Food & Beer Tour is all that and so much more. Sure, the Emerald Isle has deep roots in tradition—why fix what isn't broken, right? But its emerging movement of farm- and sea-to-table dishes are truly worth writing home about. If you think all of Ireland's green is impressive, just wait until you meet the high-quality food and beverage producers, all with their own unique stories to tell.
Your tour package includes
10 nights in handpicked hotels
10 breakfast
2 lunches with beer or wine
4 dinners with beer or wine
1 beer tasting
Included highlights
Grafton Street
Teeling whiskey tasting
Kilkenny castle
Highbank Organic Farm
Cheesemaking class
Start planning today
An expert specializing in tours of this region is here to help.
Book with peace of mind
We make it easy with down payments as low as $99, fee-free booking, and more
Reviews
Overall rating 4.5 out of 5
Based on 2 authentic and unedited traveler reviews
Food, drinks, nature and history - S Ireland!
03/20/22 by 6th-time traveler Douglas
After visiting Ireland 15 years ago, we greatly enjoyed seeing the smaller towns, tasting the foods and drinks, and experiencing the songs and culture in a smaller group and an engaging tour director
See Ireland like a Local
03/20/22 by 1st-time traveler Laura
EF Go Ahead Tours gave us tour director, Ali. AND Ali gave us Ireland with a local's love for places, events, history, culture and food! Thank you, Ali! 🍀
Traveler photos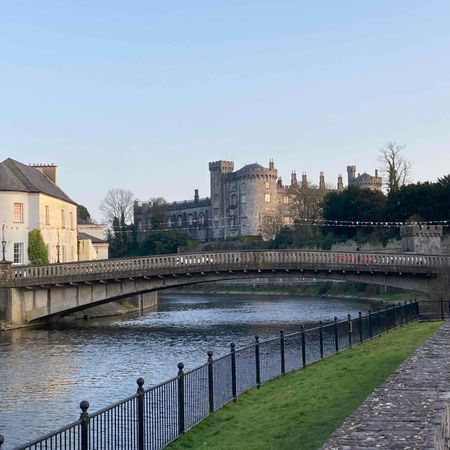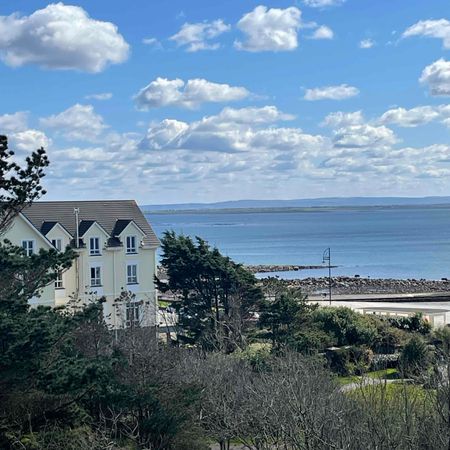 Hotels, flights & FAQ
Here's the nitty-gritty—where you'll stay, how you'll get there, and what to know about your destination before you go.
Hotels
We handpick every hotel to strike the balance of comfort, location, and local charm. Specific accommodations will vary based on your departure date, but these are frequently used hotels for this tour and we're confident you'll be satisfied.
The Samuel Hotel
This brand-new hotel is located right in the heart of Dublin. Guests enjoy beautifully designed rooms, restaurant and bar. Nearby you'll find the Iris...
Newpark Hotel Kilkenny
This elegant 19th century mansion is located about a 10 minute walk from Kilkenny center. Guest enjoy the 40 acres of parkland, beautiful gardens, and...
Seaview House Hotel & Spa
This family-run hotel overlooks Bantry Bay in West Cork County. Guests enjoy the hotel's 4 acres of gardens, VOYA Seaweed bath house and award-winning...
Meadowlands Hotel
This elegant hotel is located in Tralee, County Kerry along the Wild Atlantic Way. Guests enjoy the manicured gardens and intimate second floor bar. N...
Fitzgerald's Woodland House Hotel & Spa
This classic hotel is located in Adare. Guests enjoy a restaurant with home grown ingredients, Woodlands Walking Trail, and indoor pool. Nearby, you'l...
Maldron Sandy Road
This comfortable hotel is located near the center of Galway. Guests enjoy free Wi-Fi, a hotel bar, and restaurant. Nearby, you'll find the Galway Shop...
Flights
Round-trip flights are one more thing we handle to make your journey as smooth as possible. Our team of travel experts will find the best flight itinerary for you at a competitive rate, thanks to our partnerships with top airlines.
Add our airfare package and you'll get:
Round-trip flight for your tour
Airport transfers at your destination
A great price locked in today
24/7 support from our dedicated service team
Options for arriving early, staying longer, or requesting an upgrade
Flexible rebooking options if your tour itinerary changes
Local weather
Galway, Ireland
Weather averages
Limerick, Ireland
Weather averages
Kilkenny, Ireland
Weather averages
Shannon, Ireland
Weather averages
Caherdaniel, Ireland
Weather averages
FAQ
Print FAQ
Passport, visa & entry requirements
Transportation & arrival information
Electricity & air conditioning
Purchasing excursions on tour