Peru for Solo Travelers: Lima, Cuzco & Machu Picchu
9 days |  12 days with the Amazon extension
9 days |  12 days with the Amazon extension
You have 60 days to get a full refund
Feel good about putting a tour on the calendar today. Enroll in AutoPay or pay in full when you book and if you change your mind, you'll get your money back.†
Explore Peru's past and present on this tour for solo travelers.
Make your way from cosmopolitan Lima to historic Cuzco to the sweeping Sacred Valley—and mystical Machu Picchu—alongside fellow solo travelers on this weeklong tour of Peru. Along the way, you'll watch artisans bring handicrafts to life using traditional techniques, follow in the footsteps of forward-thinking Incas, and savor the flavors of fresh, Peruvian cuisine.
Your tour package includes
7 nights in a private room at handpicked hotels
7 breakfasts
2 lunches
5 dinners with beer or wine
2 tastings
Included highlights
Huaca Pucllana
Barranco district
Sacsayhuaman
San Pedro Market
Sacred Valley of the Incas
Start planning today
An expert specializing in tours of this region is here to help.
Book for just $99 down
That's all it takes to secure your spot on tour with AutoPay. Then, pay for your trip in interest-free, monthly installments.†
Reviews
4.7 star rating
Overall rating 4.7 out of 5
Based on 3 authentic traveler reviews
Wonderful group and tour guides
10/7/23 by 1st-time traveler James
The trip was excellent. Paula and all the guides were great. If it wasn't for William the Machu Picchu guide my trip would have been a disaster. He saved the day for me and EF TOURS.
10/7/23 by 1st-time traveler Mindy
Bucket List Amazing Tour
10/7/23 by 1st-time traveler Regina
There is nothing like being in Matchupicchu in person. Paula our guide was knowledgeable, kind, understanding and helpful. Each person was cared for individually. The tour was well organized with the best native tour guides. Very impressive that they got us into Matchupicchu before the crowds ...
Traveler photos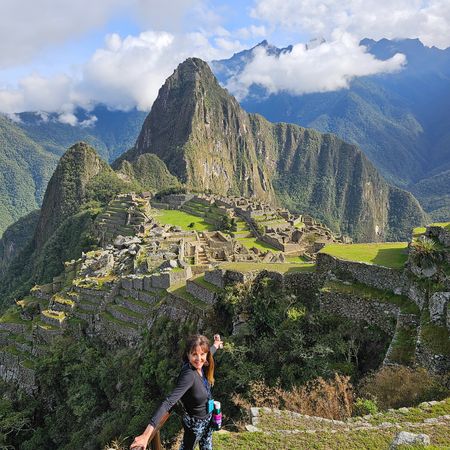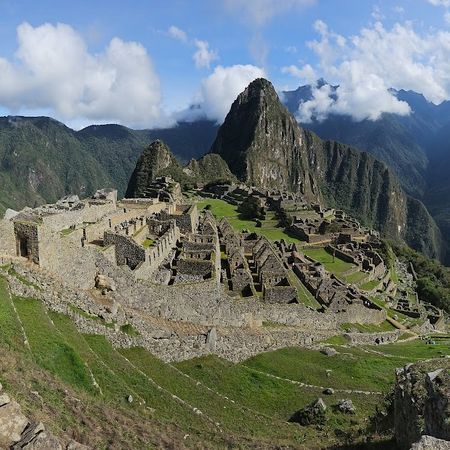 Hotels, flights & FAQ
Here's the nitty-gritty—where you'll stay, how you'll get there, and what to know about your destination before you go.
Hotels
We handpick every hotel to strike the balance of comfort, location, and local charm. Specific accommodations will vary based on your departure date, but these are frequently used hotels for this tour and we're confident you'll be satisfied.
Hilton Garden Inn Lima Miraflores
This modern hotel is located in the Miraflores district of Lima. Guests enjoy the rooftop pool, fitness center, and city views. Nearby you'll find sev...
Novotel Cusco
This historic hotel is located in a 16th century building in Cusco. Guests enjoy colonial styled rooms, the spa, and on-site restaurant. Nearby you'll...
El MaPi by Inkaterra
This contemporary hotel is located in Aguas Calientes. Guests enjoy Wi-Fi, a bar, and laundry service. Nearby, you'll find Machu Picchu, Phuyupatamarc...
Sonesta Posadas Del Inca Yucay
This colonial hotel is located in the heart of the Sacred Valley near the town of Urubamba. Guests enjoy a foreign currency exchange, a business cente...
Ceiba Tops Lodge
This lodge-style hotel is located in the Amazon rainforest. Guests enjoy Wi-Fi, a pool, and a hammock house. Nearby, you'll find the Amazon River and ...
Flights
Round-trip flights are one more thing we handle to make your journey as smooth as possible. Our team of travel experts will find the best flight itinerary for you at a competitive rate, thanks to our partnerships with top airlines.
Add our airfare package and you'll get:
Round-trip flight for your tour
Airport transfers at your destination
A great price locked in today
24/7 support from our dedicated service team
Options for arriving early, staying longer, or requesting an upgrade
Flexible rebooking options if your tour itinerary changes
FAQ
Print FAQ
Passport, visa & entry requirements
Transportation & arrival information
Electricity & air conditioning
Purchasing excursions on tour