Fully Refundable Booking Period
Feel good about booking your tour today. Enroll in AutoPay or pay in full when you book and if you change your mind, you have 60 days to receive a full refund of your payment.
Spend New Year's Eve falling in love with Rome.
Make the Eternal City your home away from home for new year's festivities, and step wholeheartedly into the celebratory Roman experience. Explore legendary landmarks, mingle with locals who go about their lives in the shadow of ancient ruins, and even walk underneath the city's streets. We promise, you're going to leave feeling like an insider.
Your tour package includes
5 nights in handpicked hotels
5 breakfasts
3 dinners with beer or wine, including a celebratory New Year's Eve dinner with Champagne toast
Signature farewell cooking class experience with a local chef
Expert Tour Director
Included highlights
New Year's Eve in Rome
Trajan's Column
Piazza Venezia
Roman Forum
Colosseum
Start planning today
An expert specializing in tours of this region is here to help.
Book with peace of mind
We make it easy with down payments as low as $99, fee-free rebooking, and more
Reviews
4.9 star rating
Overall rating 4.9 out of 5
Based on 7 authentic traveler reviews
12/28/22 by 1st-time traveler Anonymous
Amazing Tour!
12/29/22 by 1st-time traveler Michele
My husband and I went for the NYE Rome Tour. I really enjoyed the group tours in the morning and the free time in the evening to explore. The cooking class was a fun way to spend our last day in Rome as a group. Our Tour Director ensured we made the most of our trip. We made several new friends on t...
12/29/21 by 1st-time traveler Jatnna D
Traveler photos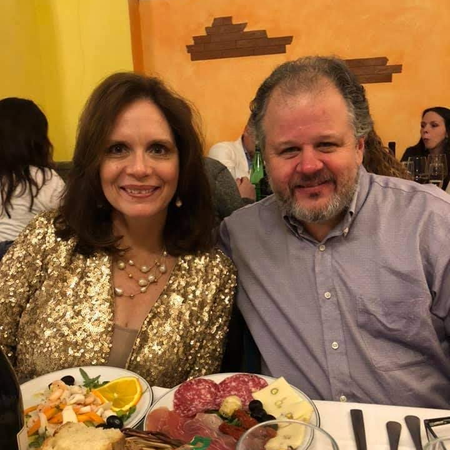 Hotels, flights & FAQ
Here's the nitty-gritty—where you'll stay, how you'll get there, and what to know about your destination before you go.
Hotels
We handpick every hotel to strike the balance of comfort, location, and local charm. Specific accommodations will vary based on your departure date, but these are frequently used hotels for this tour and we're confident you'll be satisfied.
Hotel Massimo D'Azeglio
This historic hotel is located in central Rome. Guests enjoy a restaurant, bar and lounge, and fitness area. Nearby, you'll find the train station, Te...
Grand Hotel Adriatico
This charming hotel is located in the city center. Guests enjoy a restaurant, courtyard, and a fitness center. Nearby you'll find the Uffizi Galleries...
Flights
Round-trip flights are one more thing we handle to make your journey as smooth as possible. Our team of travel experts will find the best flight itinerary for you at a competitive rate, thanks to our partnerships with top airlines.
Add our airfare package and you'll get:
Round-trip flight for your tour
Airport transfers at your destination
A great price locked in today
24/7 support from our dedicated service team
Options for arriving early, staying longer, or requesting an upgrade
Flexible rebooking options if your tour itinerary changes
FAQ
Print FAQ
Passport, visa & entry requirements
Transportation & arrival information
Purchasing excursions on tour
More tours you might love